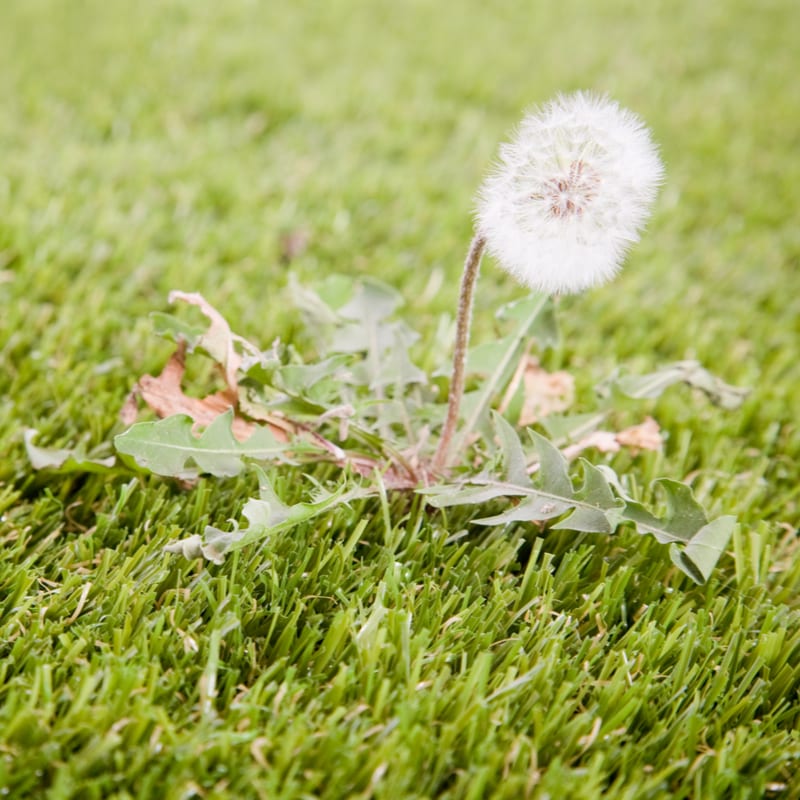 Hardscapes deliver several benefits to New Jersey yards. While we love our green spaces here in the Garden State, we recognize that hardscapes add a little something extra to our properties. The sidewalks, patios, and walkways found around our exteriors beautify and define our outdoor living spaces, all while increasing overall functionality of our yards.
Hard Surface Weeds Pose Unique Property Challenges
Unfortunately, these outside structures increase the odds of hard surface weeds sprouting up throughout the growing season. Weeds peeking through the seams and cracks of our hardscapes are more than just a nuisance. This type of unsightly, unwanted growth is often far more challenging to remove than typical weeds throughout your lawns, beds, and gardens. Hard surface weeds have somehow squeezed themselves through tiny cracks in the surface of your paving structure, making removing the entire root difficult.
Natural Weed Removal Tactics
Fortunately, it is possible to eliminate these hard surface eyesores, with long-lasting results. You may want to start with a few more natural tactics and strategies. The first approach to try? If you have only a few noticeable weeds in your paved structures, you could attempt to pull them out by hand. For best results, water the soil around the weed heavily. Once the dirt is saturated, steadily pull on the weed until it comes entirely out of the soil.
You can also try using a small, flat-head screwdriver to dig below the surface of weeds in your hardscapes. Some hardware stores may even sell "dandelion diggers," that are specifically designed for the task. Use these tools to scrape out the weeds, eliminating as much of the root system as possible.
Beyond Manual Methods: Other Ways to Eliminate These Pesky, Unsightly Weeds
If you're finding these manual methods aren't delivering results, you can try other tactics as well. Boil water and carefully pour it directly on any weeds you see sprouting up through the pavement. Extreme heat can kill the entire plant, including the root.
You could also make a simple homemade spray to spot treat these weeds as well. One common solution includes mixing one quart of vinegar with ¼ cup of salt and two tablespoons of dishwashing detergent. Stir the mixture together until the salt dissolves into the liquid. Pour it into a bottle with a spray top directly onto the weeds on your property's paved structures. For increased chances of success, use this method when there's no rain in the forecast for at least a few days to allow your homemade remedy enough time to work.
Professional Hard Surface Weed Control Delivers Results
Of course, as with most lawn care tasks, working with a professional provider often offers the best results. A local lawn and turf care provider that specializes in hard surface weed control services can help eliminate any stubborn growth in your hardscapes. A company with a proven track record for service excellence will have the training, equipment, and staff needed to manage any weed problem you find on your property for long-term results that keep your outdoor spaces looking their best.
For more information on hard surface weed control, contact Elements Lawn & Pest at (856) 375-1340.